Claire Fernandez
"Contesting power in the digital age: the role of civil society in Europe."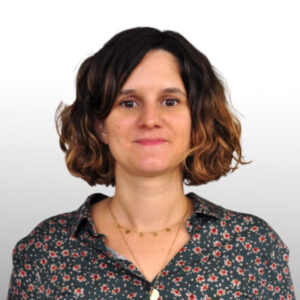 EDRi, European Digital Rights, is the largest civil society network promoting human rights in the digital age in Europe and beyond. We center partnerships and coalitions by nature of being a network. To avoid techno-solutionism we need to work together: technologists who understand how technology really works, the humanities who understand that there are no simple technology solutions to complex societal problems, and of course people affected by technological harms.
Digital technologies have provided enormous opportunities, including to the field of humanities research. However, Big Tech dominance in digital research or academic tools raises privacy and human rights concerns, as these companies have based their entire business models on surveillance advertising. This dominance also questions the very essence of public infrastructures and institutions. This ever expansion of computing infrastructure has provided both commercial actors and states the tools to control, surveil and decrease people's autonomy.
Contesting these abuses of power is at the heart of what we do as non-governmental organisations – we work daily in European decision-making circles to center people, not technology, to shape the digital society of the future. And to do so, we need critical and independent academic research.
Biography:
Claire Fernandez has been the Executive Director of European Digital Rights (EDRi) since November 2018. From 2013 to 2018, she was the Deputy Director of the European Network Against Racism (ENAR). Her previous assignments include leading the Open Society Foundations' campaign on the reform of the European Court of Human Rights and revising the Council of Europe Commissioner for Human Rights' Report on the human rights of Roma.
Previously, she worked as an adviser to the Council of Europe Commissioner for Human Rights. From 2008 to 2010, she served the Organization for Security and Cooperation in Europe (OSCE) in Bosnia and Kosovo, advising local authorities on good governance and minorities' rights.
She holds a Master degree in Human Rights from the Robert Schuman University in Strasbourg (France).
(Source)