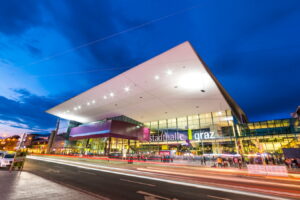 The conference will be held at the Messecongress Graz convention centre.
The Messecongress Graz, conveniently connected to tram line 4 and just a 15 minute walk from the Hauptplatz (main square), is the largest location for academic events or business fairs in Graz and offers not only ample facilities, but also an excellent technical and logistical infrastructure and a dedicated team of professionals for support.
Address: Messecongress Graz, Messeplatz 1, A-8010 Graz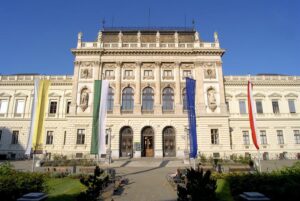 The Pre-Conference Workshops will be held at the University of Graz. 
The University of Graz Campus in the Geidorf districe is a 20 minute walk from the Hauptplatz (main square), and served by several public transport buslines. There are plenty of restaurants and Cafés nearby, and the Stadtpark (city park and gardens) is also close-by.
Address: University of Graz, Universitätsplatz 3, A-8010 Graz